Payroll done right and done on time. Whether you employ a team of 2 or 200, we'll provide dependable and accurate payroll administration every single time. We're unique in that we're a payroll service and not a payroll software. This means you'll have a dedicated Payroll Representative from the TEG staff committed to serving your company. And, unlike some of our competitors, we use a transparent pricing system so that you won't be surprised by your invoice. With us, what you see is what you get.
Check out our payroll services below. As always, these services are customizable, meaning you can mix and match to create a package entirely suited to your organization.

We administer and process payroll on a timeline that works best for you.
We provide direct deposits into any checking or savings account, split any way employees prefer.
We withhold and remit federal, state, and local taxes, as well as prepare and administer W-2s and other relevant tax forms.
We create customized reports as needed (for example: general ledger report, PTO report).
We provide online tools to easily access pay statement information, individual 401(k) data, and time-tracking, for example.
We prepare and file quarterly 941 and state unemployment forms, and the year-end 940 return.
We administer a flexible spending account for your employees at minimal cost to you.
We report new hires to the corresponding state.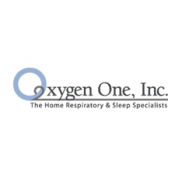 We [Oxygen One] do not have a dedicated HR person, so we rely heavily on TEG to help us out with that. As a small business, there are certain services TEG provides that we wouldn't really have access to on our own. They administer our payroll and they administer our health plan so we can buy insurance at a much cheaper rate. Additionally, a lot of value we get is through TEG managing our HR files, helping us with our employee handbook, with employee issues and so on. TEG comes in and does training when we ask, they help us do employee reviews… you name it, if it's HR-related, they are ready to step in and help us out. They really are a partnership when we have challenges, especially from an HR standpoint. With TEG, I really feel like I've got someone in our corner to help us out.
Rick Adamich
Oxygen One, Inc.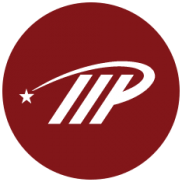 We [Midwest Prototyping] decided to use The Employer Group when we realized that we were growing very quickly and had no one on staff with any real HR expertise. … They were really the right size for our business, with a real personal touch and just very easy people to get in touch with. We've been surprised by how capable and helpful TEG has been with recruiting. We have some very unusual positions here and they are always willing to think outside the box and help us draw people from different areas. Outsourcing the HR component of our business is something that once you do it, you wish you'd done it much sooner. It's taken away a lot of headaches.
Steven Grundahl
Midwest Prototyping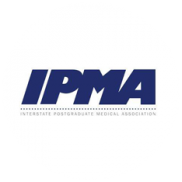 As a small not-for-profit we recognize the value of our employees in achieving our mission. Providing competitive benefits was a challenge for us prior to meeting The Employer Group. From my first meeting with them I realized how valuable they could be to our organization. They streamlined payroll administration and then went on to save us significant time and money with our benefits. Their human resources expertise has guided us through several challenges. I'll tell anyone who asks that working with The Employer Group is one of the best decisions I have ever made.
Mary Ales, Executive Director
Interstate Postgraduate Medical Association